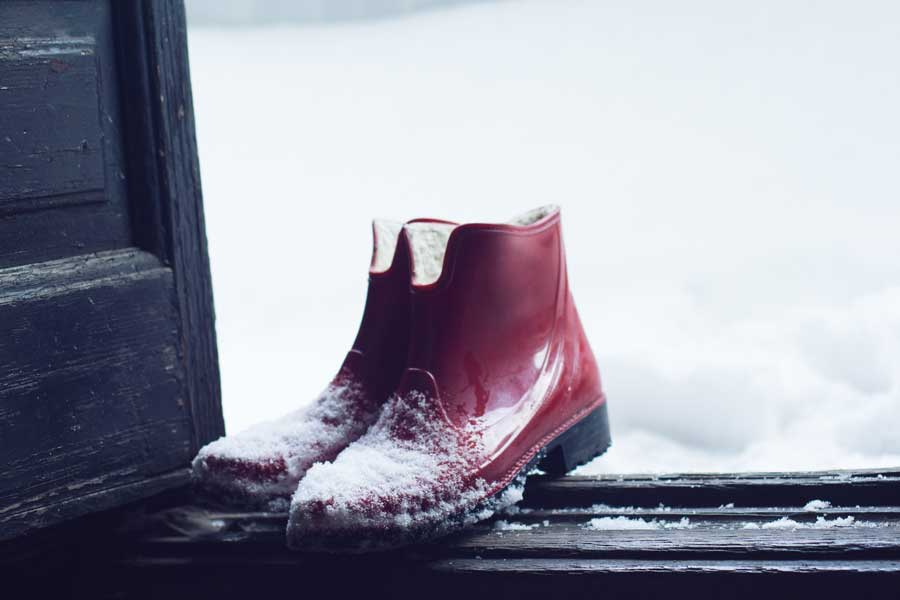 Winter in Fort Collins is an exciting time of year. While many around the country bundle up and prepare to wait out the cold seasons, Coloradans take advantage of it. Skiing, snowboarding, snowshoeing, and time off work are all reasons to rejoice over this part of the year. But cold weather conditions can also pose a threat to the beauty and cleanliness of your carpet. Here are some ways that you can protect your carpets in the upcoming season.
Dirty Snow Slush
A fresh, untouched blanket of snow that sparkles in the morning sunshine is truly a beautiful sight. Once that snow has been run over by cars on the street and mingled with the dirt and debris on the roads, however, it becomes far less beautiful. In fact, dirty slush is downright nasty. For most, this slush cannot be avoided in our day to day lives as we walk to and from our cars or on pathways. Which means that the probability of tracking dirty slush into your house and onto your carpets is high. If you notice that you accidentally left a mark on your carpets, spray the area with warm soapy water and then gently blot the stain with a clean white towel. Afterwards, you can vacuum the area to make sure that it fully dries.
Excess Moisture
Colorado is not a place that deals with much humidity and moisture in general, and even less so in the Winter. But as snow and ice finds its way into your house on boots and paws, that snow and ice will melt and cause your carpets to become wet. If not cared for, this repeated process can encourage mold growth and even carpet buckling. To combat this, clean up tracked in snow quickly as we mentioned before, vacuum regularly, and keep your home at a warm temperature that will promote quick drying carpets.
Shoes and Boots
A common thread that you may have noticed in our previous two points is that most problems that carpets face in the Winter come in on the bottom of your shoes. An easy way to just avoid bringing in any dirty snow into your home is to remove your shoes at the door. A boot tray is one great option that is easily cleaned and collects water and mud. There are also stylish shoe racks or even shoe cubbies that conceal your shoes altogether that you can keep in the foyer.
If it is too late and your carpets have already sustained stubborn stains or are experiencing wrinkles, give Ft. Collins Carpet Repair a call. We would be happy to help!
By Ft. Collins Carpet Repair 12-1-2021