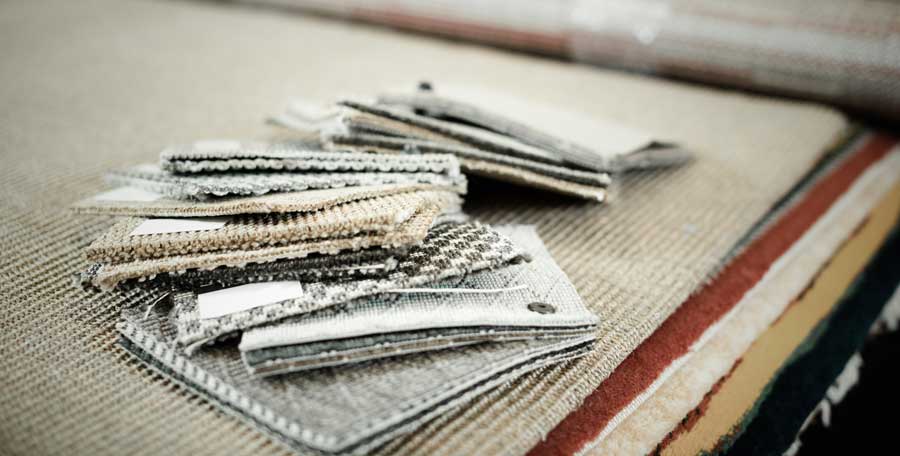 Our team at Ft. Collins Carpet Repair loves giving your carpets a second life. Whether it be through stretching or patching, we can make carpeting look nearly as good as new. But of course, the goal is to not need repairs for as long as possible. Which leads us to the question, what types of carpet are the most durable?
Durable Materials
Polypropylene
Polypropylene, which is also known as olefin, is a great material because it is water resistant. It does not bounce back as well as some other materials that we will go over, so it would be best in less trafficked areas of the home.
Polyester
Polyester is a synthetic fiber. Not only is it stain resistant, but it is soft as well. Which makes it an appealing durable option for many.
Nylon
Nylon is a popular choice for high traffic areas of your home. It is stain resistant and easy to clean.
Wool
Wool is a natural and versatile material. It is hypoallergenic, stain resistant, and even sometimes flame retardant. Plus, it looks wonderful and is soft to walk on as well.
Durable Textures
Loop
Loop yarn is looped and uncut carpet. It excels at hiding dirt and stands up well to regular foot traffic.
Cut
Cut style carpets are very popular among homeowners. They include styles such as frieze, velvet, and shag. All variations of cut styles are quite soft and the durability will increase depending on the amount of twists that there are in the fibers.
Berber​
Berber is a well-rounded choice. It is durable, attractive, and soft beneath your feet. It is a common choice for hallways and entryways due to its durability.
With modern technology ever advancing, carpet manufacturers are always aiming to bring more durable options to the market. But some styles and materials will remain inherently more durable than others. Hopefully this list will serve as a guide for you the next time you decide to replace or add carpet to your home. And when your carpet needs repairing, do not hesitate to reach out to Ft. Collins Carpet Repair for help.
By Ft. Collins Carpet Repair 11-3-2021